Wondering why you need a matchmaker to find your life partner? Read ahead to know everything about it. Finding in love with someone is beautiful but investing your time and ending up with nothing is frustrating. We always want to dive into the depth of the love, and want to see what the future holds for us. We want to be with someone for whom we are special. Someone who can respect our feelings and brings the joy of happiness along with him in our life. But finding someone special is not an easy task nowadays. Especially when you take the help of dating websites where lots of fake profiles are ready to scam us. They can easily hurt your feelings and it'll get hard for you to trust anybody. All these have nowadays become a medium of passing time. That's why for people who are actually looking for their soulmate, matchmakers are the best. In this article, We will learn everything you need to know about matchmakers, how they work, and what you should expect from them.
Who is a matchmaker?
A Matchmaker is an expert in finding potential partners for men and women depending on their needs. They ensure long-lasting relationships for their clients. Though there are different approaches every matchmaking agency opts for, the destination is the same. Their part is only to let their clients know and meet each other, to continue their relationship or not. So it's all up to the client and they have complete control over whom they are meeting. Most of the agencies also provide date coaching guiding you everything from the start till the end of your date.
Does Matchmaking work well?
Yes, it does. Matchmaking really works. Reputed agencies have a high success rate of around 80% in general. The success of a matchmaker's work depends on multiple factors like if a client is ready for a relationship, open to suggestions and recommendations for the date, has a positive attitude to work with the agency, and many more.
If you are flexible to date and want a perfect fiend, a matchmaker can be the best person to approach. Matchmaking agencies have a complete team to handle every stage so you don't have to put in efforts and time to look for any random person.
How do things work in a matchmaking agency?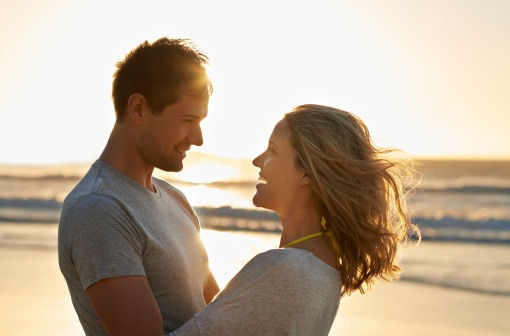 The process is quite smooth in any matchmaking agency. In general, when you hire them with the chosen subscription model, you will get a personal matchmaker assigned who will extract every minute of information from you. Since it's about your true love, they focus on everything from the base to the top including what you need, what you like and dislike, what's your relationship goal, expectation, etc. It will give a clear picture of what kind of person you are looking for in your matchmaker. 
After it's clear and you need to set up a date, they have their team for tailoring, styling, etc. So you just have to hire them and everything will be done for you.
Stage 1:
Contacting a matchmaking agency
The first thing in the process is to get in touch with an authentic and reliable matchmaking agency. You can either call them or contact them via the email mentioned on their website. 
Stage 2:
Profiling session
The other stage is the first time you will interact with your matchmaker. It is the profiling session. There are multiple ways like a phone call, video call, or a face-to-face meeting. In this stage, the discussion will be to understand what kind of person you are and what are looking for.
 They may ask you about your past relationships, hobbies, likes, and dislikes which will purely be a part of the process and will be kept confidential. If you want a good match, you should be transparent and honest with your personal matchmaker.
Stage 3:
Identifying a match for the client
Once your profiling is complete, they will find a match for you using their private, offline network. Verified profiles and a perfect match will be yours at the end.