Overview
If you are searching for a partner and don't know which website to use, this article will introduce you to the Top Matrimonial Sites in India. You'll learn about Jeevansathi.com, BharatMatrimony.com, Shaadi.com, and SimplyMarry.org, and find out how you can choose the best one for you.
List Of Top Matrimonial Sites In India
| Sr No | Top Matrimonial Sites In India |
| --- | --- |
| 1 | Jeevansathi |
| 2 | BharatMatrimony |
| 3 | Shaadi dot com |
| 4 | SimplyMarry |
| 5 | MatrimonialsIndia |
| 6 | CommunityMatrimony |
| 7 | M4Marry |
| 8 | Vivaah |
Detailed Information Of Above Mention Top Matrimonial Sites In India Sites
📌 Jeevansathi
Website:- www.jeevansathi.com
Call:- 0120 439 3500
If you are in the market for a good matrimonial site, you have probably already heard about Jeevansathi.com. If not, you might have seen their advertisements on TV or in newspaper clippings. Today, you can also download their mobile application for free. This matrimonial site has been around since 1999, and has proven to be the perfect matchmaking platform ever since.
One of the best things about Jeevansathi is its large database of verified profiles. Its user community is quite active and there is a plethora of options to choose from. For example, it's free to join, and you can see profiles of other members. In addition, its modern interface makes it easy to navigate. However, you should not post offensive material on the website, or Jeevansathi may remove your profile from their database and take it down permanently.
Thousands of Indians have used matrimonial websites to find a life partner. Many of these websites are easy to navigate and are popular with millions of users. These sites help people from all communities find each other through a photo-based community listing. They also offer chat features to help users find their matches and begin their new life together. This way, there is no reason to be ashamed to use this site.
📌 BharatMatrimony.com

Website:-  www.bharatmatrimony.com
Call:-  081449 98877
It was not that long ago that most professionals were working from home and had ample time to search through profiles. They could browse through profiles and shortlist those who looked interesting to them. However, due to busy working hours, they could not devote enough time to the process and the marriages were delayed. That is when matrimonial sites came up with a unique solution. They offered their customers special offers like free memberships during lockdown days, and customers did not need to pay for it. After the lockdown period, the memberships would be automatically extended, allowing customers to view all profiles online for the entire duration of their subscription.
The success of BharatMatrimony is largely due to its personalized match making services. The website provides an Assisted Matrimony service to busy professionals who are not interested in searching through large databases. The site does not maintain a database of profiles, instead, its relationship managers learn the members' preferences and search for potential matches. After contacting these prospects, they facilitate meetings on the mutual consent of the prospective families.
📌 Shaadi.com
Website:- shaadi.com
Call:- +91-78628 89999
There are several reasons why Shaadi.com is among the top matrimonial sites in India. It caters to a diverse community, including Christians and remarried people. Though its user interface is dated, it caters to its core target audience. The site offers a range of membership plans, from a two-month plan for Rs.2,499 to a year's membership for Rs.6,999. This site is currently ranked at 96,869 in India, according to Alexa.
However, maintaining the integrity of profiles on matrimonial websites is not easy. Potential suitors might fudge their age or educational qualifications to improve their chances of finding a life partner. Also, operators may have a hard time verifying a person's identity, as age verification is difficult to do from a picture alone. For this reason, these websites are increasingly scrutinizing the integrity of profiles on their websites.
The vast majority of users of matrimonial sites in India come from the middle class. In fact, the Indian middle class was nonexistent until 1991, when the Indian economy was liberalized. The result was an explosion in the domestic consumer market, creating service jobs that lifted hundreds of millions of people out of rural poverty. Those people who use these websites are now able to meet their life partners through the convenience and flexibility of the internet.
📌 SimplyMarry.org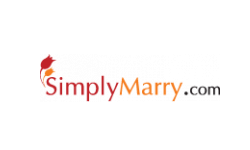 Website:- www.simplymarry.org
Call:- 8547567890
In India, arranged marriage is a norm. Parents are expected to find the perfect partner for their children through intermediaries such as family members, friends, and the marriage office. However, in today's world, it is very important to know the person you marry and build a strong bond with your future spouse. Hence, free matrimonial sites are gaining popularity among people.
There are several advantages to using a free matrimonial website. Unlike traditional marriage agencies, matrimonial websites allow you to browse and search for your matches free of charge. You can read profiles and chat with other users without registering. The information you receive is filtered by advanced filters. If you find a match based on your criteria, you can easily contact them.
The simplicity of the website makes it a popular option among Indians looking for life partners. It is easy to navigate and offers a safe environment. In addition, it helps people from all different communities find their life partners. In addition to the photo-based community listing, it offers chat capabilities that allow you to connect with potential matches. The website offers various packages that include a wide range of services, including marriage arrangements.
📌 MatrimonialsIndia.com
Website:- www.matrimonialsindia.com
Call:- +91 89291 75332
Matrimonials India makes matchmaking easy. The website offers many attributes, including religion, caste, and mother tongue. Whether you're looking for an Indian partner, a foreigner, or someone with a specific profession, Matrimonials India can help you find your ideal match. Its features include instant chat support, links to wedding planners, and a wealth of information on Indian culture. The website also allows you to search by attributes, including age, income, and more.
📌 CommunityMatrimony.com
Website:- www.communitymatrimony.com
Call:- 1800 572 6611
CommunityMatrimony is a perfect match for every community in India. With over 140 branches, you can find a perfect match from your community. By using the official application, your search will be faster and more successful. It's easy to see why CommunityMatrimony.com is among the top 10 matrimonial sites in India. It's also 100% secure, and has advanced features. It also includes separate services for communities like Marwari and Gujarati.
CommunityMatrimony offers a wide range of features that cater to different communities. You can filter out profiles based on religion, jobs, and other criteria. The user interface is simple enough for even the most inexperienced people to navigate. Moreover, this matrimonial website uses cutting-edge technology for better matching. With over 300 million profiles on its site, CommunityMatrimony is able to match more Indians than any other matrimonial website.
📌 M4Marry.com
Website:- www.m4marry.com
Call:- +91 9074556545
M4Marry.com is among the leading matrimonial sites in India. The site claims to have a large database of prospective matches. The number of active profiles varies widely, and these sites aren't always forthcoming about this information. They also often use money as a lure to get people to confess their love and ask for financial aid. It's important to know your options and stay alert for any scams.
This matrimonial site is popular in India, with millions of registered users. Each day, millions of people find their life partners through Shaadi. You must subscribe to join Shaadi, but once you do, you can send free requests to potential matches. Another popular matrimonial site in India is Jeevansathi. The site has a large database of verified profiles, and started early to tap the potential of online matrimonial.
📌 LoveVivah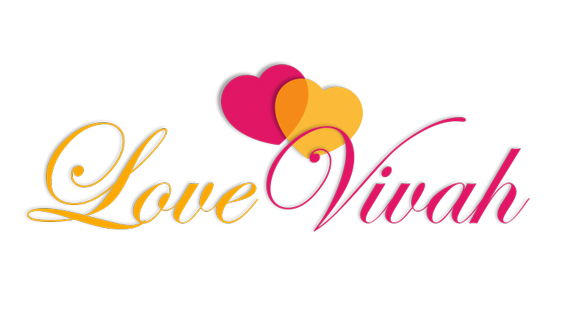 Another popular matrimonial site is LoveVivah. This site is part of the Malayala Manorama Group in Kerela, Kerala. It claims to be the largest matrimonial site in the state, and is backed by a large publishing group. To become a member, you must validate your phone number, email address, and social media profile. However, some members claim that LoveVivah copied entire blog posts from another site, Jodi Logik, and passed them off as their own. You can still access their free profiles, but you have to pay a membership fee to get full access to their database.
📌 Vivaah.com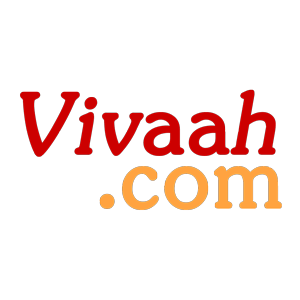 Website:- www.vivaah.com
The matrimonial sites are a great way to find a life partner, as they allow users to filter by location and prerequisite specification. Typically, members must register and complete a profile. Some sites offer free membership, while others charge for premium affiliation. Once you've signed up, you can begin searching for a life partner. Most sites offer 100% security and confidentiality, so you'll never worry about any unwanted messages.
This popular matrimonial site is the largest and oldest Indian matrimonial website. It provides a free Android app for those on the go. It also offers a 365-day client support. You can also chat with members on live chat. Vivaah is ranked 96,869 by Alexa.com in India. There's a premium membership plan available, and it can be quite costly.
While most professionals are working from home, they still have plenty of time on their hands. This meant they had ample time to browse profiles online and shortlist potential life partners. In these times, time was a major factor, and it meant that a marriage could be delayed. To help people avoid the embarrassment of late marriage, matrimonial sites have been making the experience more pleasant.
Author : Ishani Bakshi