🎉On this wonderful day! we wish a very happy birthday🎂 to our favorite actress Sonakshi Sinha🥳. Today she turned 35.
Sonakshi Sinha is an Indian actress who is notable for her debut role as Rajjo Pandey in the action film Dabangg (2010).
Many people mocked and criticized Sonakshi Sinha for being fat compared to other actresses.
She shed 30 pounds before stepping into the spotlight.
She worked as a costume designer before becoming an actress, and she made costumes for the 2005 film Mera Dil Leke Dekho.
Sonakshi's home recipes for fresh and beautiful skin include 'Multani Mitti Packs' (Fuller's Earth; it's a cleansing mask) and fresh Aloe Vera.
Sonakshi always has Inglot Coral Blush and Coral Lipstick 401, M.A.C transparent mascara, MaXfactor water-proof mascara, Chanel Matt Lumiere no. 50, and Revlon Kohl pencil in her luggage.
Sonakshi massages her head with Olive and Coconut Oil on occasion, which improves her blood circulation.
She advocates for dog and cat adoption and sterilization and has even posed for a PETA commercial.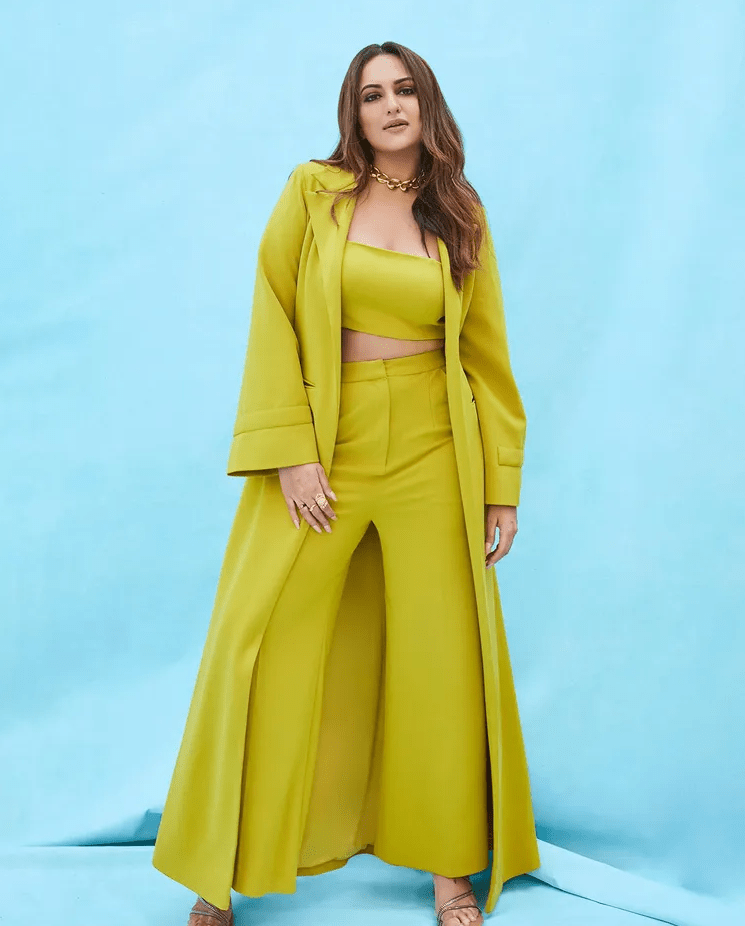 Sonakshi couldn't answer a question about Ramayana mythology in a KBC program in September 2019. She heavily trolled on Twitter as a result of this. The fact that she couldn't answer the basic question surprised both the audience and Mr. Amitabh Bachchan, given that her father's bungalow is named Ramayana, and all of her paternal uncles' names, as well as her own brother's name, are all based on Ramayana's character.
She earned her scuba diving certification in November 2020.