As everyone has one profile on at least one social media profile, businesses and brands are also setting up their social profiles to reach and connect with their potential and existing customers. In fact, social media is one of the best marketing platforms these days to increase reach, improve customer experience and close more sales. Insurance agents can also reap the benefits of a well-developed social media strategy to reach the target audience effectively and close more deals. 
With help of social media marketing, insurance agents and companies can grow their audience by sharing informative & engaging content, building robust relationships, strengthening trust with customers, and using paid ads to generate more leads. There is no single way to leverage social media for your insurance company. The article contains some of the best social media marketing tips for insurance agents and companies.
Set Goals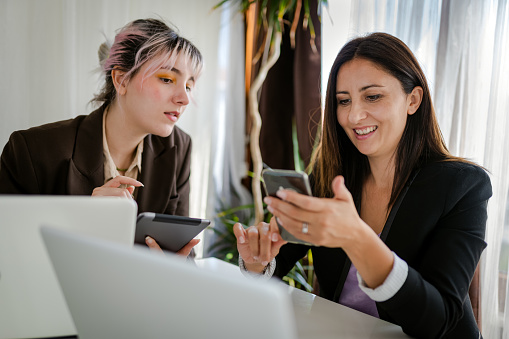 As you set goals and objectives for several business processes, setting goals for insurance social media strategy is important for ultimate success. Goal setting helps you spend enough time, money, and resources to achieve something specific for business growth and development. Whether you are a life insurance agent or a company selling funeral insurance, setting goals for social marketing allows you to define steps you need to take to promote your insurance company across a variety of social media networks. This also helps you track overall progress towards chosen goals so you can get the most out of your efforts. 
Update Your Details on Your Social Media Profiles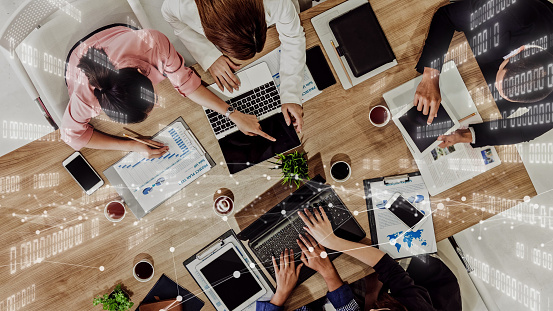 As a reliable insurance brand or agent, you want your details and information updated across all your social media profiles and pages. Since there are several social media sites, you must create profiles on social sites where your audience is scrolling through their feeds. Know where they are and how well you can reach them. After creating profiles on the right social media sites, you should get your business details and information right. Be it your business name, address, website, open hours, or other contact details, pay attention to every single detail and make sure they are up to date. 
Focus on Your Area(s) of Expertise
When it comes to using social media for your insurance agency, you should focus on at least one area of the industry. While focusing on that one area of expertise, offer some other options to your customers as well. However, you don't need to dig deeper into those other products. But you should also know some basic things and knowledge to provide your existing and potential customers with excellent services to keep them engaged. Create and share content on your profiles that mainly focus on your areas of expertise. This will build trust and credibility. The more informative and interesting content you share on your profiles, the more your audience will engage with your insurance brand.
Create and Share Engaging Content
Social media users love to share content with their friends and followers that they find interesting and engaging. This is how you can stand out from your competitors by sharing engaging content with your social media followers. Create educational and interesting content around your niche to showcase your industry knowledge and expertise. However, keep in mind that every social media site has a unique content publishing approach you need to follow. For instance, Instagram is the best social site to share visual content. And Facebook allows you to share long-form articles and visuals at the same time. Twitter is a great social platform to share short and quick news and updates about your insurance company. 
Video Content
Since written posts published with relevant images can attract more users and keep them engaged on social media, video content is becoming more popular day by day. According to social media stats, video content receives almost 59% more engagement than other types of content. This is the reason, insurance agents and companies should be creating video content to increase user engagement on your social media profiles. You can create educational videos or how-to guides to educate your potential and existing customers. You can also start live videos to reach and interact with your audience in real-time. This allows you to listen to your customers and respond to their queries instantly. However, you should keep your videos informative and interesting to get more views and engagement. 
Maintain Consistency
When it comes to publishing content on social media sites, consistency is the key to increasing engagement. Striking a balance between your posting schedule is important to provide your audience with useful content without making them feel overwhelmed with lots of updates throughout the day. You can create a content calendar to stay on top of your social media publishing schedule. Using built-in analytics tools can give you useful insights into user behavior and engagement so you can follow the publishing patterns that work well for you. 
Use Social Media Management Tools
Building a robust social media presence is important and time-consuming at the same time. As an insurance agent, you may need to manage lots of things in a day. And you may find less time to manage your social media profiles. This is where social media management tools come in handy to put several social media management tasks on autopilot. 
There are several social media tools available that can be used to build and manage social media presence effectively without spending a lot of time and resources. Buffer and Sprout Social are some of the best social media management tools that allow you to connect all your profiles to a single dashboard. You can then manage all your social media accounts conveniently. 
Conclusion
An effective social media marketing strategy is a must for insurance agents and companies to stand out from their competitors. Along with driving more website traffic, building brand awareness, and generating more leads, social media also helps you provide excellent customer services by responding to customer queries in real-time. Insurance agents and companies can also integrate chatbots into their social media profiles to listen to their customers 24 hours a day and 7 days a week.