Comprehensive Review of the Coredy R750 Robot Mop
Do you personally know a person who actually likes cleaning? If you do, they are special, and they are built differently. The truth is, most of us clean, not because we want to, but because we have to. Unhygienic surroundings may cause different types of diseases. By all means, we prefer to do something we don't want than risk getting sick.
It's a good thing that with the advent of technology, innovative human minds have created robot cleaners such as robot mops and robot vacuum cleaners. They do the work for you with a click of the button, and voila! The tedious chore of mopping and vacuuming floors are done.
As of today, there are dozens and dozens of options when it comes to robot mops. Some are one-trick ponies that could either mop or vacuum, while some could conveniently do both. One of those 2-in-1 robot cleaners available today is the Coredy R750. It is actually among the US market leaders in the robot mops category and one of the highest-rated.
If you want to know more about this product, then you came to the right place. Now, let's begin our probe by knowing what comes inside the Coredy R750 box.
What's Included in the Box
Everything you need to get started is right there in the package. It comes with:
the disc-shaped robot cleaner itself
the 0.3-liter water tank
a remote control
a cleaning brush
four side brushes
two HEPA filters
a charging dock with an AC adapter
two boundary strips
a mop cloth
Let's talk more about these parts. First, the water tank should be filled with, of course, water before you begin mopping. It's easy to do this bit. Simply open the tank's lid, pour water, close the lid, and that's pretty much it.
The mop cloth is where the water from the tank. As the water drips into the cloth, it gets damp, and this is where the mopping action begins. Another pretty cool feature about the Coredy R750 robot mop and vacuum cleaner is you can adjust the flow of the water from low to high.
The side brushes' primary function is to put the debris into the vacuum cleaner. The installation is straightforward, so don't expect anything complicated in there. If you know something about HEPA filters, it traps small particles and allergens through a fine mesh. It's the same material found in most air filters.
Coredy R750 Best Features
There is a reason why the Coredy R750 is one of the top-selling units out there. Its features relative to the price is utterly incredible. Let's take a look at what those attributes are:
1.) Boost-Intellect Technology
Personally, I find all these tech names too cheesy, but if it works, hey, why not? In the case of the Coredy R750, the Boost-Intellect means it can go from hardwood to carpet seamlessly. Many robot mops could not even dream of doing this, especially at this price point. Another impressive thing about this is that the unit increases its suction from the standard 800 Pa to 2,000 when dealing with carpets.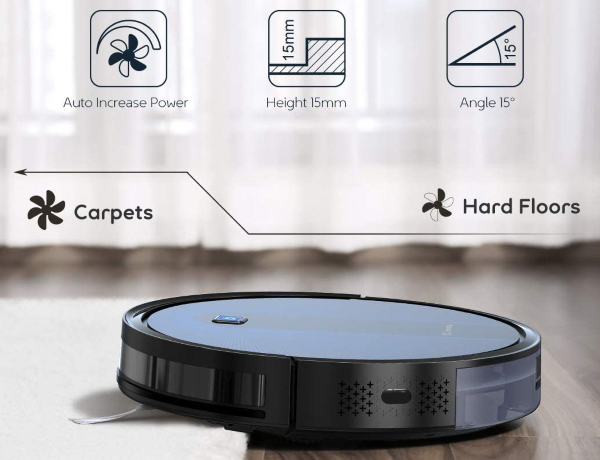 2.) Voice and App Controls
Pretty sleek, right? The Coredy R750 is compatible with both Alexa and Google Assistant, so you can get it up and running while literally watching TV on the couch. Meanwhile, the phone app allows you to control cleaning modes, cleaning schedules, cleaning directions, etc.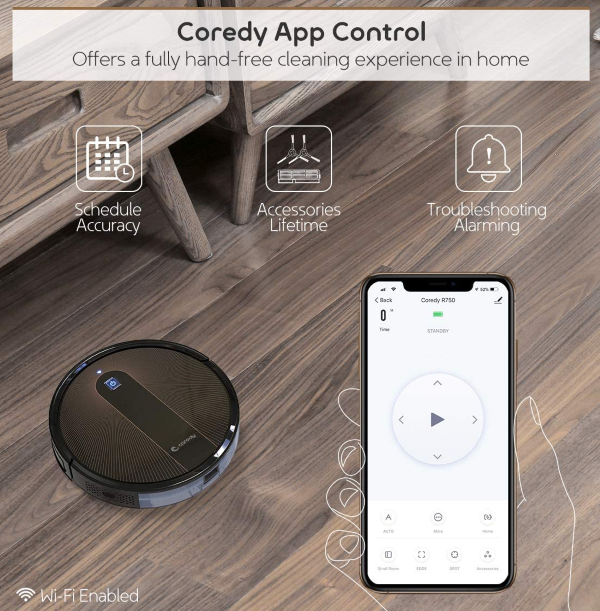 3.) Virtual Boundaries
The six-foot boundary strips serve as a virtual shield so that the robot mop does not veer anywhere you don't want it to go. This way, the robot doesn't fall off edges or stairs, which could smash it into pieces. You may also use it so it wouldn't bump against sensitive furniture or other fragile objects.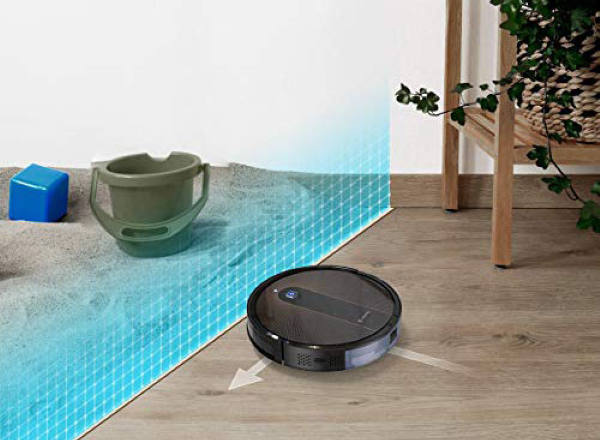 4.) Automatic Dock Charging
If the battery runs low in the middle of its cleaning round, it automatically seeks the dock, rest, and recharge. After charging, it simply picks up where it has left off cleaning.
5.) Five Types of Cleaning Modes
Cleaning intensity should be different according to day-to-day circumstances. On a typical weekday when there's not much foot traffic, the floors should not need more than a quick wipe. On weekends where you may have friends or family come over, cleaning intensity should be up another level.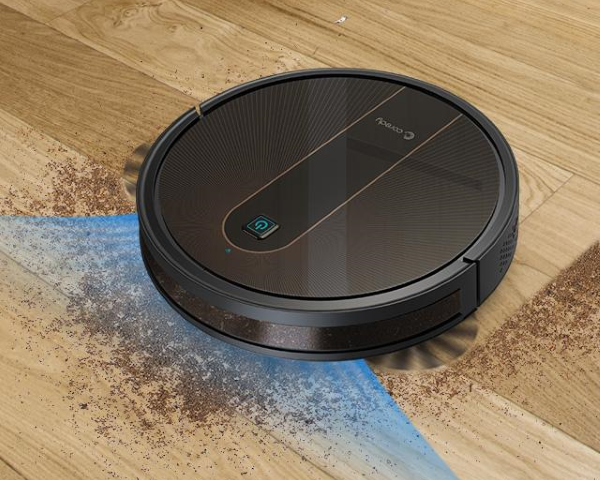 With these situations in mind, the Coredy R750 comes with five cleaning mode types. These are:
Auto cleaning, which is the most commonly-used cleaning mode.
Spot cleaning (for small areas that need intense cleaning)
Edge cleaning (for wall edges)
Single room mode (cleans and vacuums one room for 30 minutes)
Manual (gives you control of the unit by pushing the direction buttons)
6.) Quiet Operation and Anti-Collision Technology
One of the worst things about cleaning appliances is that they work like jackhammers. Some models could wake up an entire county with the noise they produce. Thankfully, that's not the case with R750.
Another remarkable feature is its ultra-sensitive anti-collision technology. Its collision sensor prevents unnecessary bumps and crashes to keep it in tip-top shape and serviceable for years.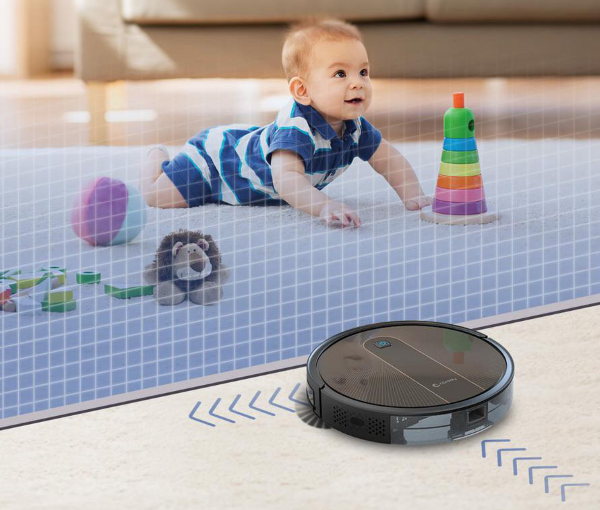 7.) Budget-Friendly and Easy to Set Up
Some of the best robotic cleaners top at $700 and above. It's a hefty sum, but it could still be worth it over time. But how would you feel about getting a high-quality product at less than half the price? Yes, at $299, that's the Coredy R750 for you. Many who have purchased the unit swore it didn't break the bank and the job is getting done.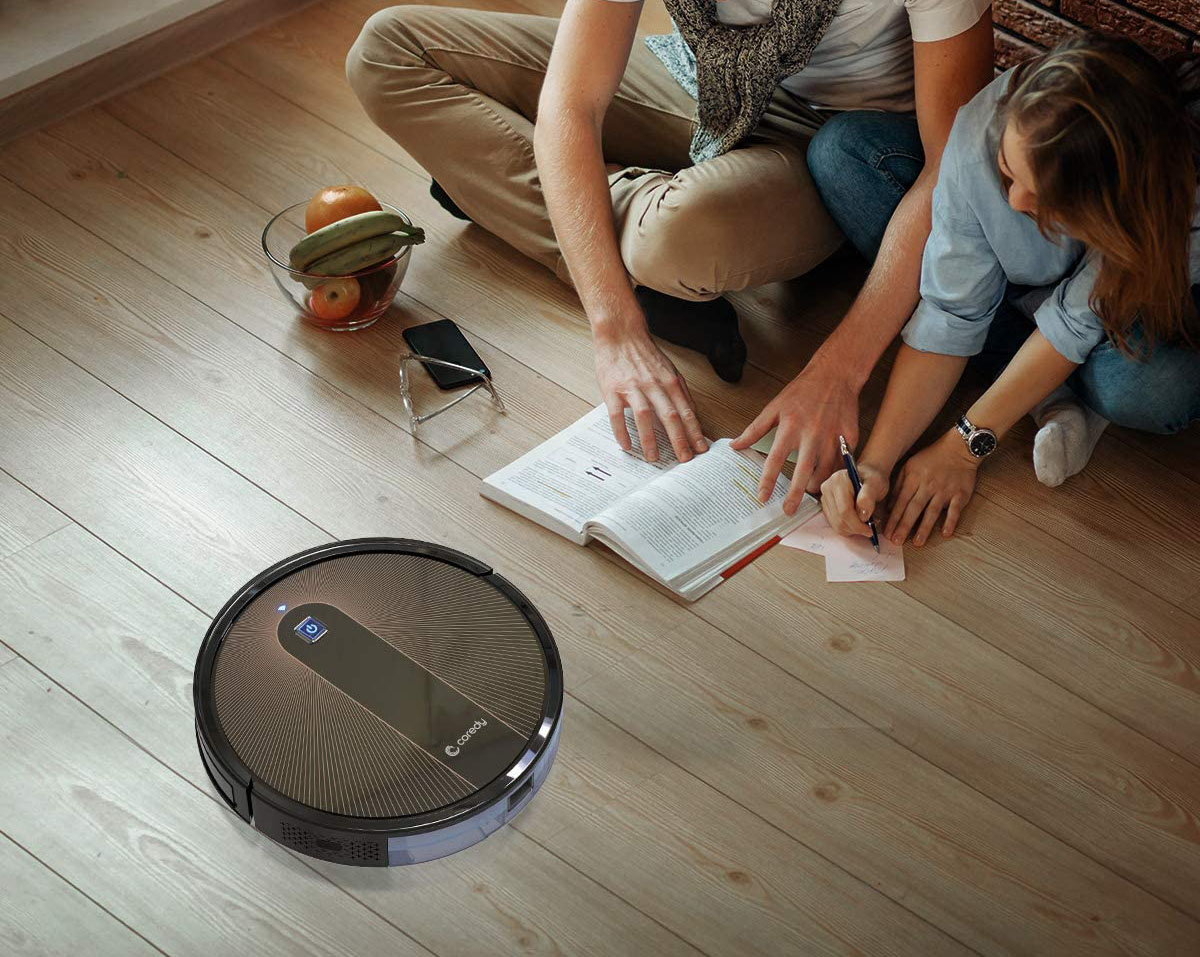 But what good would a budget-friendly unit bring if it takes forever to get it up and running? Again, thankfully, that's not the case with the R750. You simply have to lock in the working parts, plug in the dock, and push some buttons. It's so easy to set up that even a newbie wouldn't have any problem operating it.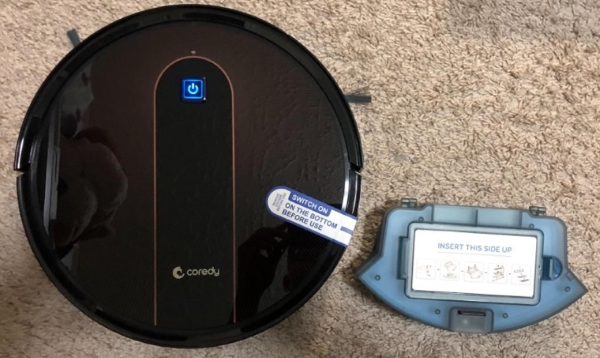 Cons of the Coredy R750
Every product has its drawbacks and certainly, there are some for R750. While it does have a sensor technology, it does not map rooms. That means it couldn't outline the layout of the rooms it cleans so its cleaning patterns remain random.
Also, be careful when the unit cleans under beds and sofas because it has a tendency to get stuck under them. The R750 is built low to the ground, but for some reason, it has a problem cleaning under beds and sofas. What's more, if you have carpets, floor mats, and rugs, watch out that it doesn't get stranded in one of those. These materials could easily dislocate the side brushes.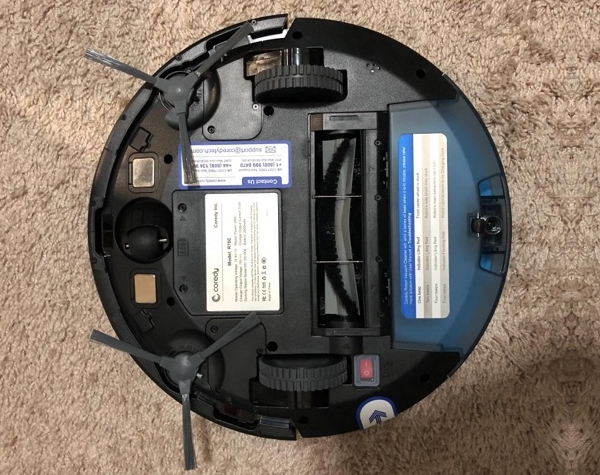 None of these things are complete deal-breakers and most robot mops have the same issues. The main reason why it doesn't have a mapping feature is to keep the price point low and affordable. Regardless, if you could just move things around or be present when it goes through a cleaning round, then it won't be a problem at all.
The Verdict
There is no such thing as a perfect product, and the R750 certainly isn't. But it offers consistent cleaning performance for a very affordable price point. It offloads its owner from most of the vacuuming and mopping duties and definitely worth considering.