Just recently, Tesla billionaire co-founder and SpaceX founder Elon Musk is set to acquire Twitter after making a buyout offer of $44 billion, with the plans of not only buying the social media company, but ultimately, to take make it a privately held company, and this was a serious offer that Twitter, Inc. simply couldn't refuse.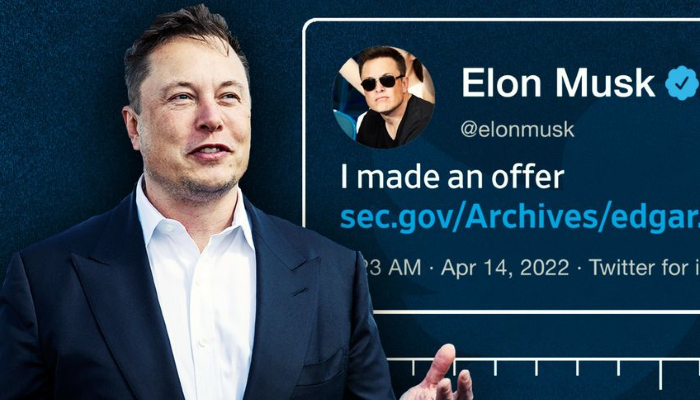 Essentially, Musk's transaction with Twitter, Inc. equates to exactly $54.20 per share, a purchase price that represents a 38% premium to Twitter's closing stock price on April 1st, 2022, which was the last trading day before Mr. Musk disclosed his approximately 9.2% passive ownership stake (73 million shares) in the company.
Musk's former 9.2% stake comes from a previous deal with Twitter, Inc., which took place just a few weeks before his $44 billion deal for the social media platform, where Musk purchased around $2.89 billion in stock, according to a US Securities and Exchange Commission (SEC) filing that was publicly highlighted by CNBC.
That previous deal for his 9.2% stake came shortly after Musk had criticized the social media firm's free speech policies just a few weeks before, where he expressed via a 2-Tweet segment that in the modern world, Twitter served as a "de facto public town square", where "free speech is essential to a functioning democracy", ultimately pointing out that the company was falling short of its duties to rigorously adhere to the principles of free speech.
Still, when it comes to Musk's recent $44 billion all-cash transaction for Twitter, this was a seriously appealing offer that had never been on the tablet for Twitter, Inc., and as such, it didn't take long for Twitter's board to unanimously approve the transaction.
WHAT ORIGINATED MUSK'S TWITTER PURCHASE ?
Just a month before his $44 billion offer for Twitter, Musk had already stated via a Tweet that he was giving "serious thought" to building a new social media platform. However, instead of a building an entirely new social media platform, Musk came up with a simple, yet much better strategy; purchasing Twitter for a noticeable fortune that was impossible for the company to refuse.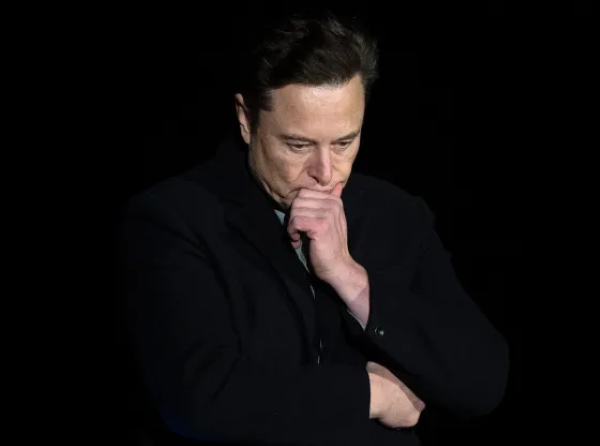 Shortly after closing the deal that brought him approximately 9.2% passive ownership stake, Twitter's new CEO, Parag Agrawal had posted a Tweet declaring that Musk would be joining Twitter's current board of directors as a Class II Director, with a term that would expire at the company's 2024 annual shareholder meeting.
Regardless, Musk himself ended up deciding against that business decision just a few days later.
While Musk didn't really justify why he had second thoughts, Twitter board's suggested appointment of Musk's Class II Director position would have ultimately prevented him from owning more than 14.9 percent of the company — which means that he would have never been able to take control of the company during his term as one of Twitter's board members.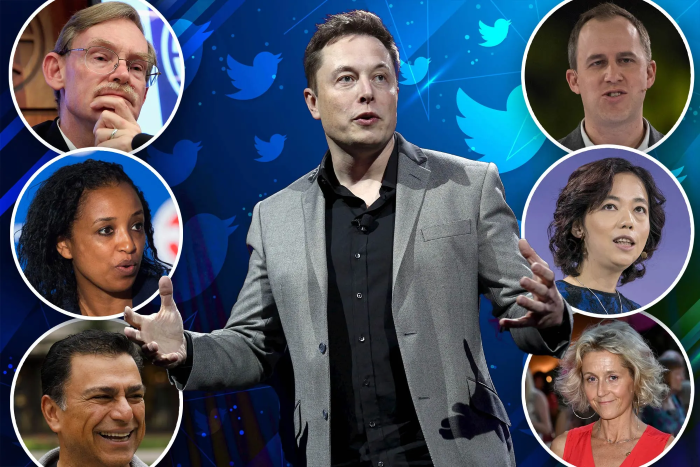 In other words, Twitter was cautious at first when negotiating with Musk, as the company's main board members initially adopted a "poison pill" share strategy that aimed to prevent a hostile takeover from Tesla's CEO.
However, according to an article published on The Wall Street Journal, just 10 days after Twitter's board members had originally adopted that same "poison pill" strategy, they reportedly gave Musk's final offer of $44 billion a second look.
As a matter of fact, Musk's unprecedented $44 billion offer was exactly the reason why Twitter, Inc. quickly accepted his final proposal, as Twitter's banking partners had already been discussing behind the scenes with the company's board members about the difficulty of achieving that level of public market valuation if Musk's 44$ billion offer was not accepted.
In short, Musk's offer accounts for an unbelievable sum of money that in reality, is much more than anyone else would have likely paid for the social network.
Shortly after the $44 billion deal for the social media platform was accepted, Twitter's Independent Board Chair, Bret Taylor commented on the decision behind the transaction, explaining that "The Twitter Board conducted a thoughtful and comprehensive process to assess Elon's proposal with a deliberate focus on value, certainty, and financing." Mr. Taylor also added that "The proposed transaction will deliver a substantial cash premium", for which the company's board members believe that accepting Musk's $44 billion proposal "is the best path forward for Twitter's stockholders."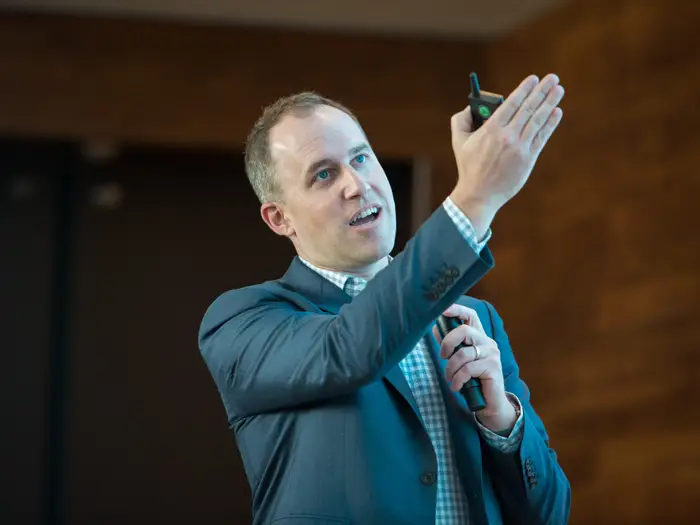 Twitter's current CEO, Parag Agrawal also shared his own thoughts over a Tweet about the company's "last-minute" business decision, simple saying that "Twitter has a purpose and relevance that impacts the entire world. Deeply proud of our teams and inspired by the work that has never been more important."
Nevertheless, while the transaction has already been officially announced, it's still important to note that the deal for Musk's acquisition of the social medial platform is only expected to close sometime in 2022, even though that will mainly depend on approvals from both regulators and shareholders.
Moreover, the two sides are also believed to have discussed the more important details at the last minute, including any necessary financial guarantees in case the purchase ends up falling apart.
WHAT ARE MUSK'S FUTURE PLANS FOR TWITTER?
Immediately after Musk's $44 billion offer for Twitter was officially confirmed, the Internet went into overdrive trying to predict what this meant for the social media platform, its users and the world as a whole.
Now, the main question behind every Twitter user's mind is an obvious one: "How exactly is Musk planning to improve Twitter?"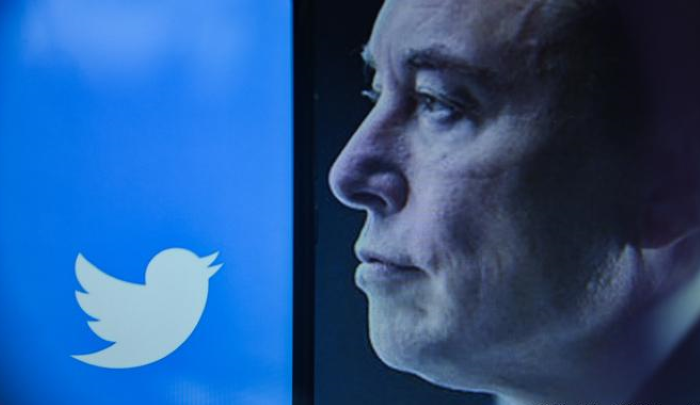 To put it simply, Musk stated that he plans on upgrading Twitter by protecting free speech via improved censorship measures, by providing a transparent "open-source" algorithm for Twitter users so that they can customize the platform's feed according to their personal preferences, along with releasing an Edit Button that allows users to conveniently edit their tweets for typos and other problems, as well as by fighting against spam bots and cryptocurrency scams, and also by "authenticating all humans."
In addition, Musk has also hinted at ridding Twitter of its reliance on ad revenue, while still praising the company's recently released subscription services (which could definitely be a hint about his business plan for the social media platform, so keep that in mind).
Protecting Free Speech via Improved Censorship Measures
Starting with what's probably the biggest concern in everyone's mind, the protection of free speech. What is and isn't allowed on Twitter is an important topic that Musk himself has already been tweeting about since before he disclosed his stake in the company.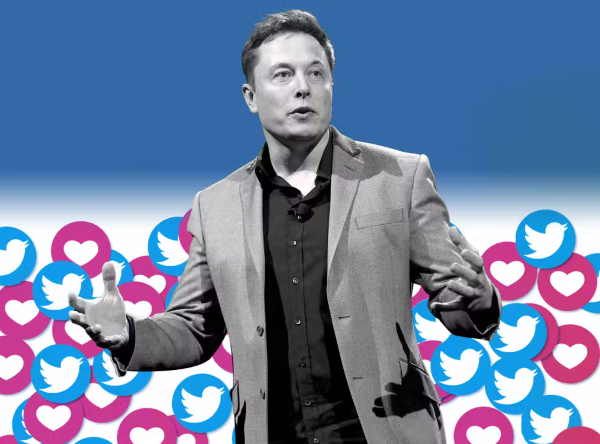 As Musk had already expressed in his 2-Tweet segment, in today's society, Twitter currently serves for most people as a "de facto public town square", where "free speech is essential to a functioning democracy", ultimately suggesting that the company has been falling short of its duties to rigorously adhere to the principles of free speech.
Musk had shared his opinion on the matter shortly after tweeting a pool that inquired whether users believed Twitter was adequately protecting free speech within their social media platform, for which he also added via another Tweet that the poll's results would be "very important", thus urging for users to "vote carefully".
Around 2 million Twitter users participated in Musk's Twitter poll related to the company's free speech policies, where around 70% of respondents voted no, therefore suggesting that the company did not fittingly protected the principles of free speech within their platform.
Still, it's important to keep in mind that the US' First Amendment doesn't apply to private companies, like Twitter (once the company's transaction with Musk is concluded), which basically allows said private companies (including Musk's future Twitter board members) to create their own rules about what is allowed.
In the light of that topic, back in 2020, Twitter's CEO, Parag Agrawal (who was the company's CTO at that time) had told MIT Technology Review that the company's role was "not to be bound by the First Amendment", but instead to "serve a healthy public conversation" for its many users.
Now, Musk isn't the first person to question whether Twitter is censoring some voices. In fact, users that support a conservatism philosophy had previously criticized the company for banning former US President Donald Trump, for which that "permanent Twitter suspension" had occurred right after the deadly Jan. 6 Capitol Hill riots, although Twitter's co-founder Jack Dorsey has defended the call, which is made because of the risk of inciting violence.
Moreover, some of those conservative Twitter users have also been calling out Musk to eventually allow Trump back on the platform.
Before closing out his $44 billion deal for the platform, Musk also stated on a Tweet that "a social media platform's policies are good if the most extreme 10% on left and right are equally unhappy", although he didn't answer questions about how Twitter would estimate these metrics.
Then, just a few days after establishing his multi-billion dollar deal with Twitter, Inc., Musk backed up his opinion with another Tweet saying that "For Twitter to deserve public trust, it must be politically neutral, which effectively means upsetting the far right and the far left equally
With all into account, it's safe to say that how much influence Mr. Musk can really have on Twitter's future content moderation is still an open question.
Twitter's current head members note that the company's policy decisions aren't determined by neither its board members nor the company's shareholders, while also adding that the social media giant has no plans to reverse any of its already-existing policies on content moderation (and therefore, on free speech).
Whatever the case may be, it's obvious that Mr. Musk's tweets haven't been free of controversy. Just back in March, 2020, Musk was held accountable for violating Twitter's rules against harmful coronavirus misinformation, where he falsely tweeted that "kids are essentially immune" from COVID-19, while in reality, children can catch the SARS-CoV-2 virus like anyone else.
In the end, Musk didn't really get punished for his premature statement, as Twitter reported to Axios that his tweet didn't violate the company's rules because it wasn't "definitive".
Providing a Transparent "Open-Source" Algorithm for Twitter Users
It's no secret that Social Media users from most platforms (including Twitter, Facebook, etc.) have strongly complained that the current algorithms used on these platforms greatly control their lives, as those are programmed to persuade users to spend more time on said platforms.
As an example, some Twitter users prefer to see the tweets posted by who they follow in a chronological order.
Nonetheless, not so long ago (in March, 2022), after noticing a quick rise in user complaints, Twitter made the decision of rolling back a unique change that was originally announced during October, 2021, which allowed its users to have their personal account's algorithmic feed display either by the Top Tweets first or by the Latest Tweets first (from who / what topics they follow).
Now, Musk didn't specify what the whole process would consist of, but open-source software is freely available and can be altered. By providing a transparent "open-source" algorithm to Twitter users, each user can customize the settings for their Twitter account's feed to be displayed according to their personal preferences.
Musk had originally offered the idea of having Twitter running on an open-source software in a March 24th, which he suggested via a Twitter poll, for which approximately 83% of 1 million respondents said yes.
More importantly, Twitter's co-founder Jack Dorsey also seemed to approve the results from Musk's poll on Twitter being open-sourced, stating via a Tweet of his own that "The choice of which algorithm to use (or not) should be open to everyone."
In a TED Talk that took place earlier this month (April, 202), Musk had already mentioned that he thinks Twitter users should be able to see if a tweet has been demoted or promoted on the site in order to be assured that there's no "behind-the-scenes manipulation."
Musk also noted that Twitter's code should actually be on an open repository, mentioning Github, as that would also allow people that are passionate for coding to not only look for errors in the algorithm, but also to suggest changes that could prove to be beneficial to multiple users.
Releasing an Edit Button for Editing Tweets
For a long, long time, Twitter users have asked for a way to edit their tweets in order to be able to correct typos or even rephrase something they originally posted.
However, the highly requested feature hasn't really been at the top of the company's current priorities; not now, neither in the past…
While Twitter did include a way to undo tweets as part of its "Twitter Blue" monthly subscription plan, not everyone is willing to spend 3 dollars a month just to be able to have access to such as a basic functionality (which Facebook and many other Social Media platforms do have).
Musk as recently been very invested in changing everything that Twitter users consider to be wrong about the platform, and people have been actively noticing it.
Just recently (April 4th, 2020), Musk once again brought up the idea of Twitter potentially having an Edit Button, which he addressed by simply tweeting another poll that asked users "Do you want an edit button?". The results were clear, with more than 4 million respondents voting on the poll, with almost three quarters supporting the idea.
Musk hasn't offered his own view of whether he thinks an edit button is needed.
Yet, impressively enough, just one day after (April 5th, 2020) Musk's poll took place, Twitter itself posted a Tweet stating that the company had already been working on an edit feature since the last year of 2021, adding that they "didn't get the idea from a poll", which was followed by a "cheeky" winky face emoji.
The company's Tweet on a potential Edit Button ended by stating that Twitter, Inc. will soon "start testing the tool to learn what works and is possible".
Still, it's important to keep in mind that Twitter had already expressed concerns in the past about releasing an Edit Button, as that could lead to issues such as people sharing tweets that are then altered to change their meaning.
Back in 2020, Twitter's co-founder, J. Dorsey had even told Wired during an interview that the social media platform would most likely never add an edit button, where he mentioned that Twitter "started as an SMS text messaging service. So, as you all know, when you send a text, you can't really take it back. "We wanted to preserve that vibe and that feeling in the early days."
Thus, not all hope is lost, as it seems like Twitter is finally putting this ever-requested feature higher on its priority list.
With that said, all that Twitter users can do at the moment is really just cross their fingers, hope for the best, and wait that this really basic, yet very wanted feature ends up coming soon.
Last but not least, in addition to a potential Edit Button, Musk has also recently suggested allowing long-form tweets.
In fact, not so long ago, Musk ironically commented on a long Twitter thread posted during April 2022, joking about Twitter's short-response form, where he said "My most immediate takeaway from this novella of a thread is that Twitter is *way* overdue for long form tweets!"
Fighting Against Spam Bots
Another of Musk's future plans for Twitter is a serious campaign against the vast armies of spam bots, which according to Musk himself, are the "single most annoying problem" on Twitter. This is a task that the renowned entrepreneur behind Tesla and SpaceX currently holds near the top of his list of changes for the social media platform.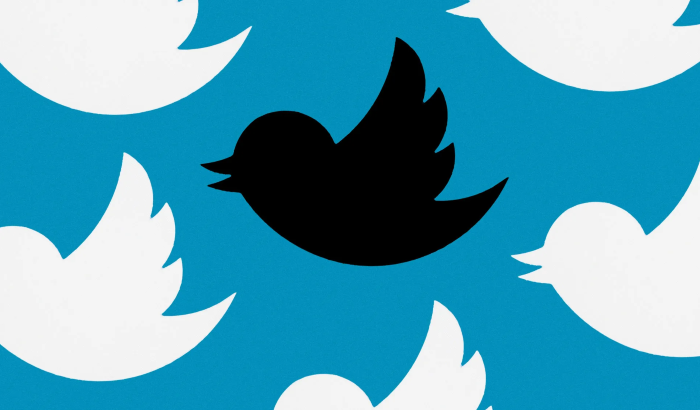 As most Social Media users are aware of, spam bots are essentially automated accounts controlled by software, for which those bot-accounts are programmed to replicate tasks of authentic Twitter users such as following other users, as well as liking and commenting on posts.
Still, the main objective behind spam bots is to have those bot-accounts Tweet and Retweet content for a particular goal which could be to either to increase the follower base of that account, or ultimately, to prompt unsuspecting users into clicking a malicious link.
According to past reports, Twitter bots have unfortunately tricked less tech-savvy users into making financial transactions via PayPal and Venmo payments.
Not only can spam bots be malicious, but they're also known to be used as a method to persuade, bully and incite users. For example, there have been instances where cybercriminals used Twitter bots to spread malware to large groups of Twitter users.
On top of everything already mentioned, spam bots have also been used for influencing elections and propagating political ideologies, which, obviously, goes against the whole idea of Musk's focus on the protection of free speech within Twitter's platform.
Just like he did for all of his other plans for Twitter, Musk announced via a Tweet that if his bid to buy the platform succeeded, himself and his new Twitter partners "would defeat the spam bots or die trying"!
And like many of his followers already know, this isn't the first time that the billionaire has expressed his displeasure with spam bots.
Fighting Against Cryptocurrency Scams
In addition to his worries about spam bots, Musk has also expressed his concerns about Cryptocurrency scams on Twitter to swindle investors, which sadly, has been a thorn in Twitter's side, and also a problem that has personally impacted Musk.
Recently, there have been multiple scammers who have impersonated Musk by using fake accounts on various social media sites (not only Twitter, but also Facebook, among other platforms) in an effort to scam people's hard-earned cryptocurrency (either by investing in it or by farming it with computers).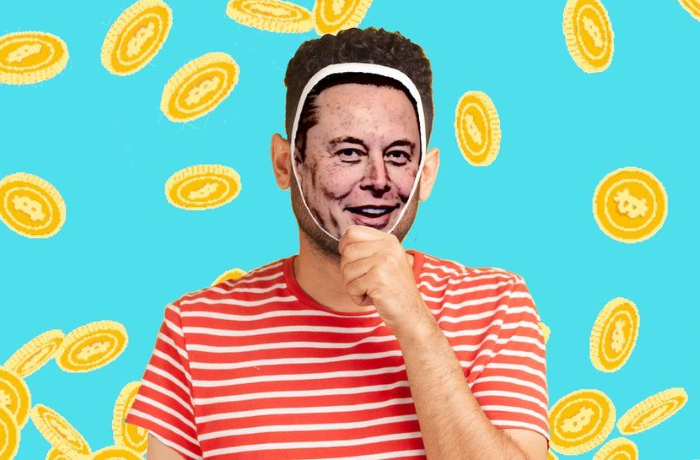 Furthermore, back in 2020, Musk's account was also among multiple high-profile Twitter accounts that had been hacked to push a bitcoin scam.
Then, during January 2022, Musk complained about the occurrence via a Tweet, where he negatively highlighted that Twitter was spending more time focusing on less-important customer products such as profile pictures that showcased NFTs (nonfungible tokens – which are assets verified on a blockchain), rather than fighting against those Cryptocurrency scams (which can either be run by spam bots, manually, or both).
Authenticating All Humans
Lastly, for Musk's plan of "authenticating all humans", this could be something that has very serious consequences, not only for Twitter Users, but far beyond that.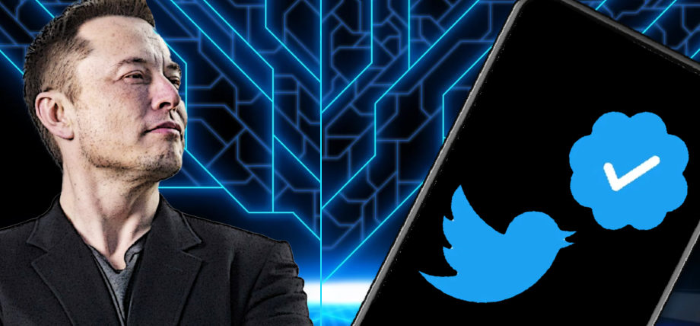 The first possible path that Musk could take would be the extension of Twitter's Verification System, which as of know, is denoted by a Blue Check-mark by the side of a user's username.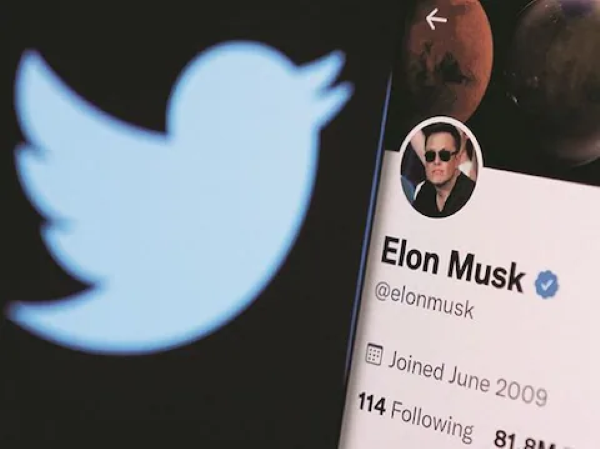 Currently, Twitter's Verification System is limited to a small group of people that specifically meet several rigorous criteria, for which those rules have come under heavy criticism in the past. Nonetheless, there could be a plan to open up Twitter's verification methods more widely to those who are willing to back up their profile with proof of identify, such as a passport.
According to Manoel Horta Ribeiro, who studies social media platforms, communities and moderation at the Swiss Federal Institute of Technology, Lausanne, doing so would create a thoroughly organized system of accounts, mainly separating those linked to real life, and those not.
The main goal behind this improved system for Twitter's verification methods would be to try and stop troll armies, spam bots, and Cryptocurrency scams for harming users, which are the same malicious accounts that Musk has in his sights for Twitter's upcoming future.
Improving Twitter's Verification System is an extremely important goal that's also shared by many politicians, who feel that a real name accompanied by a thorough identity policy would greatly help to solve some of the hate and abuse problems that brings tribulation to social media platforms.
Even in spite of an improved verification method for Twitter's platform, research suggest that people are still likely to abuse other users on social media even when not taking action from an anonymous account, as racists will tend to exhibit a racist-behavior regardless of being able to hide behind fake profile names and pictures.
Moreover, while there are plenty of reasons for Twitter users to verify their identity, some users might equally have valid reasons not to use their real name or to give their personal information to social media platforms, with the main concern of obviously protecting their own identity, with some examples being content creators such as streamers, digital artists, ghost writers, and more.
Jean Burgess, who's a respected professor at the Queensland University of Technology and author of Twitter – A Biography, stated that "there are major red flags for human rights here, not only in terms of user privacy with respect to Twitter itself, since verification will require access to sensitive personal data, but in terms of safety from authoritarian regimes, or repressive employers."
Despite all of those privacy concerns, authenticating real (human) users is something that Musk is focused on carefully planning to change as one of the key cornerstones to his new vision for Twitter, which could very well be enforced by the platform's potential future values.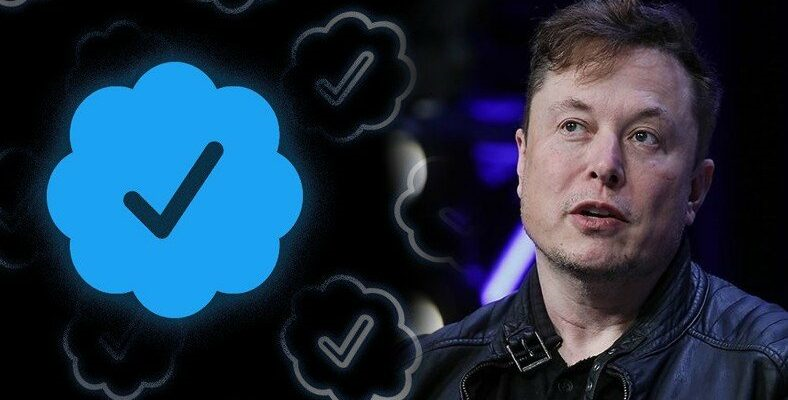 Be that as it may, like many other problems associated with Social Media platforms, Mr. Musk might soon find out that there's no quick fix to such an intricate problem, especially with the millions (and now billions) of users that social media platforms are currently known to have.
According to Manoel Horta Ribeiro, removing a user's anonymity "is no silver bullet", as it simply "changes how the system works, bringing both benefits and challenges" to the whole ordeal.